Grid Sunscreens
No matter how much you love a bright, sunny day, you wouldn't like dealing with extreme heat throughout the scorching days. However, many homeowners avoid installing standard sunscreens because it can disrupt how your house looks from the outside. If this sounds like you, our grid sunscreens are the perfect solution for you. 
We ensure that you enjoy the full benefits of regular sunscreens without boring and ordinary designs. Therefore, investing in grid sunscreens is the best way to upgrade the look of your house while keeping it cooler and protected from intense heat waves. Their grid pattern makes our grid sunscreens popular and high in demand. 
Our grid pattern goes perfectly on windows without making it clearly visible. If you're ready to enjoy the benefits of sunscreen without giving it a dull traditional look, you should consider exploring our grid sunscreen services.
What is a Grid Sunscreen?
We all know that excess of anything is harmful, the same applies to sunlight. Extreme exposure to intense heat can lead to various health problems, which is where our grid sunscreens come into the picture. It is a type of shade consisting of a grid-like pattern, which is often made using well-planned interwoven strips or wires.
The primary purpose of a grid sunscreen is to seamlessly block a significant amount of sunlight from entering your house. It helps keep your house cooler, protects you from harmful UV rays, and lowers energy bills. Therefore, if you want a well-lit living space without hiding your windows, you need our custom grid sunscreens.
Benefits of Investing in Our Grid Sunscreens
Investing in grid sunscreens can become one of the best decisions you ever made. It can help maintain the aesthetics of your house while letting you enjoy all the benefits of traditional sunscreen protection. At Stellar Sunscreens, we provide the best installation services for grid sunscreens and have the highest-quality products in stock.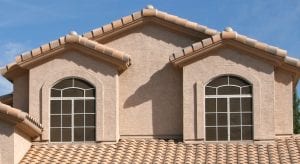 We also offer the best-trained installers that are easygoing and very friendly. Our grid sunscreens add pleasing aesthetics and maximum sunscreen protection from harmful ultraviolet rays while keeping temperatures inside more comfortable and lowering monthly utility bills. 
You can expect the following benefits when you install grid sunscreens in all of your windows from Stellar Sunscreens:
If you're tired of high energy bills, installing our grid sunscreens can lower them. Since grid sunscreens efficiently block most of the sunlight coming inside your house, your space remains cooler. It means you don't have to rely on the air conditioning or other space-cooling devices to get the same results, eventually lowering your energy bill.
While sunlight is good for your health, excessive exposure to harmful UV rays can lead to numerous health problems, especially skin problems. You can prevent the likelihood of developing health problems due to intense sun rays by retracting it through our grid sunscreens. We provide expert installation services and guarantee our work.
Maintains Aesthetic Appeal
Standard sunscreens can hide your widow's natural grid patterns and styles, making the windows look dull and ordinary from the outside. It is a common reason why many homeowners don't install sunscreens even when needed. Our grid sunscreen effectively solves this problem, leaving you with nothing but attractive and effective protection.
Since we design customized grid sunscreens that seamlessly integrate and replicate your original window design, you don't have to compromise your house's aesthetics. We ensure the best designs and seamless installation on the same day. Give Stellar Sunscreens a try and you will see why everyone in Phoenix loves our services.
Install Our Grid Sunscreens Today
If you want a beautiful and protective sunscreen featuring a grid style replicating your window's grid pattern, our grid sunscreens are a perfect match. We understand putting traditional sunscreens can affect the aesthetics of your house, which is why we offer customized grid sunscreens that enhance the design and features of your windows. 
Stellar grid sunscreens are durable and can return your investment within a short time after installation. The best way to see what everyone is talking about is to call us today or fill out our contact form to talk to a representative from Stellar Sunscreens. We can answer most of your questions over the phone and help you with all of your questions.
We provide free estimates and are more than happy to come and see you to help you pick the best grid sunscreens for your home. We extend our services outside of the Phoenix area as well, so do not be afraid to get in touch with the best service provider and installer for all things grid, solar, and sunscreens in Arizona.