Last Updated on October 23, 2023 by Stellar Sunscreens
A window that allows natural light and air inside the room provides the small joys in our lives. However, you may face a common issue of intruding bugs inside the room when the windows don't have a screen installed. You may have to deal with bugs like mosquitoes, flies, insects, dirt, and dust.
Solar screens keep bugs out and offer a fantastic solution for the home in terms of blocking 90 percent of the harmful UV rays, and this is why homeowners these days consider installing solar sunscreens in their windows so that they can enjoy the outside views and autumn air when the weather cools down.
Below, we will discuss the benefits of custom grid sunscreens for your windows and why you should install them. So, let's continue reading.
What Are Custom Grid Sunscreens?
Custom grid sunscreens are the ones with grid sets that match your window. Further, it dramatically elevates the curb appeal of a house. So, to avoid a bland look of the sunscreens, especially on the front side of a home, many customers prefer choosing custom grid sunscreens to make the house look more decorative.
You can have a standard window-size sunscreen or a custom-fit sunscreen available in custom textures and colors. Homeowners in Arizona prefer having custom grid sunscreens that match the exterior of their home while offering maximum sunscreen protection.
The benefits of choosing these sunscreens include:
Better Air Quality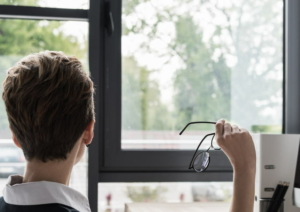 The best part of using a custom window screen is that it improves the ventilation inside your home. Not many people understand this fact but poor ventilation can easily lead to many health issues. Installing the proper sunscreens can lower the risk of poor ventilation while generating better indoor air quality.
Added Protection
Everyone knows that solar screens keep bugs out. However, this isn't all. Solar screens add protection from many other harmful elements like dirt and debris, insects, and many more. It adds a layer of privacy by blocking the inside view of your home from the outside, increasing the privacy inside your home.
It Blocks UV Rays
People want natural light; however, it's necessary to stop the harmful UV rays because they can damage your furniture and cause skin problems. A proper solar screen can block almost 90% of the harmful UV rays and allow fresh light inside. Further, UV rays can also change the color of your carpets, leaving them discolored or spotted.
These are the best things about installing a window screen, especially by professionals like sunscreen companies in Phoenix. Nevertheless,  research well before hiring the best professionals in the industry. Otherwise, it will create problems if you end up with an unprofessional.
How to Get My Custom Grid Sunscreens in Phoenix?
Solar Sunscreens allow fresh air and natural light inside the house while keeping all the bugs out. However, to yield the benefits of a solar screen, you must hire a professional like our Phoenix sunscreen installers. Otherwise, if the screen doesn't fit well in your window, it won't function optimally.
To help you install custom grid sunscreens, Stellar Sunscreens, one of the renowned sunscreen companies in Phoenix, is here. We have the best quality sunscreens, depending on your unique requirements and budget. To know more about our solar sunscreen services, contact us today and get your custom grid sunscreens.
https://stellarsunscreens.com/wp-content/uploads/enjoy-the-crisp-clean-autumn-air-without-the-bugs-using-solar-window-screens.png
788
940
Stellar Sunscreens
https://stellarsunscreens.com/wp-content/uploads/STELLAR-SUNSCREENS-v2-1-e1550075498878-300x127.png
Stellar Sunscreens
2023-10-23 17:30:43
2023-10-23 17:30:43
Enjoy the Crisp, Clean Autumn Air Without the Bugs Using Solar Window Screens