As the summer heat is making its way and energy prices are constantly rising to the moon and back, it's time to look for a few cost-effective ways to save on your energy bills. A simple solution is to combat the scorching heat of the blazing sun and increase home energy efficiency by installing solar screens on your Arizona home.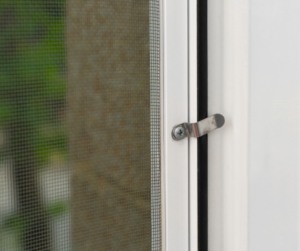 Made of mesh fabric, these solar screens block UV rays 65-90% when mounted on the window's exterior, keeping your home cool and comfortable. Further, you can still enjoy views through your windows as it only blocks visibility by 15 to 40 percent, depending on the type of fabric you select for your solar sunscreen installations.
Ultimately, there are a lot of advantages to installing solar screens including saving the average homeowner a pile of money. To know more about whether solar sunscreen installations are worth every penny or not, keep on reading.
Do Solar Screens Save Money?
Solar screens can save money as they increase home energy efficiency. During warm summer months, people will almost do anything to reduce the heat produced inside the house. As a result, the use of air conditioners increases by a significant percentage which further impacts your energy bills combined with maintenance if overworked.
While some central air conditioning units and portable window ACs are energy efficient, it doesn't help your cooling cost when they never stop running. One way to combat this is to have solar screens installed on the exterior of your house over the windows, blocking sunlight from directly entering the home and keeping it cooler.
By installing Phoenix sunscreens over your windows, you can save money in the following ways:
Solar screens block UV rays 65-90%, reducing heat inside the house. Therefore, you can enjoy a cool and cozy ambiance without increasing the use of air conditioners. Additionally, you can use a variety of high-velocity fans to keep the air moving in your house and the thermostats on your AC at a standstill.
When you install solar screens with our professional installers at Stellar Sunscreens, they not only increase home energy efficiency but also elevate your home's aesthetics. It results in improving your property value and adds an elegant feature to your Arizona home's exterior that lasts for years.
Solar sunscreens are far more reasonable than costly window tinting which can also affect how your window functions. Rather, it's best to opt for solar screens to get the advantages without facing any inconveniences of window film because over time they are known to crack, peel, and lift.
These are a few of the ways in which professional Phoenix sunscreens installation can save your utility bills and provide more advantages than any other solution. On average, you can often see a return on your investment for solar screens with the first year or cooling season, leaving even more savings and money in the future.
How to Invest in the Best Phoenix Solar Screens?
Installing solar screens can provide you with several advantages but they should be installed properly to get the most energy-efficiency and value for your dollar. Otherwise, it may lead to a lot of troubles in the future. This is why Stellar Sunscreens, one of the best Phoenix solar screens installers is here to help you with a wide range of sunscreens.
If you have been searching for professional high-end solar screen services to increase home energy efficiency and gain energy efficiency with cost-saving benefits, contact us today and see why so many residential Arizona homeowners are going with solar sunscreens.
In the end, solar sunscreens are definitely worth the money, especially when you live in a hot area such as Phoenix.
https://stellarsunscreens.com/wp-content/uploads/are-solar-screens-worth-the-money.png
788
940
Stellar Sunscreens
https://stellarsunscreens.com/wp-content/uploads/STELLAR-SUNSCREENS-v2-1-e1550075498878-300x127.png
Stellar Sunscreens
2023-05-09 17:56:53
2023-05-09 17:56:53
Are Solar Screens Worth the Money?